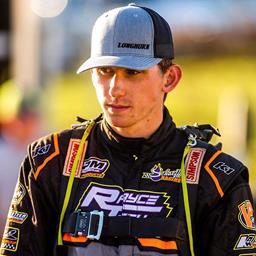 ---
Cameron Weaver 20th in The Tennesseean
Cameron entered the inaugural running of The Tennesseean on Saturday afternoon at 411 Motor Speedway (Seymour, Tenn.).
Forty-one Schaeffer's Oil Spring Nationals Super Late Models entered the event, and Cameron raced into the feature via preliminary action, where he qualified second fastest in his group before registering a third-place finish in his heat race.
Starting 11th on the feature grid, Cameron ran around mid-pack before retiring to a 20th-place finish.
Full results from the event are available at www.SouthernNationalsSeries.com.
Back to News